Our Company
Inspiring, building, and supporting partnership between your organisation and our innovative team to advance ergonomics excellence.
Taylor'd Ergonomics was launched in 1995 by Carrie Taylor, as a home-based business in Springfield, ON. Today, Taylor'd Ergonomics is a team of ergonomists, with a main office in Cambridge, ON, and satellite offices in London, and Mississauga.
Our priorities are:
To listen and respond to our clients' needs. We work with our clients to meet their needs. We also conduct client surveys to evaluate how well we are meeting our clients' needs.
To involve all key stakeholders. We interview and survey employees to obtain their input. Reports are validated by worker and management representatives, so everyone is involved.
To develop relationships with our clients. We are approachable. We do our work at your facility whenever possible, where we can develop relationships with your staff. Our team works very hard to ensure consistency, allowing us to transfer projects or support each other's clients when necessary.
To provide the best ergonomics training available. People learn effectively because we are committed to skill-based training based on adult learning principles. Quick references ensure that key information is readily available after the training. Projects and feedback allow real-life application of the course material.
To stay "leading edge". We use the best measurement and analysis techniques available, and regularly review research to stay informed of new or better methodologies. We participate in regular ergonomics professional development opportunities. We frequently liaise with other ergonomists, including those at the WSIB and MOL, in order to ensure consistency in analyses and guidelines.
To be responsible ergonomists. We really strive to develop solutions that are feasible and reasonable; recommendations are developed with your input, so there are no surprises when reports are issued. Our concise reports are peer-reviewed by a certified ergonomist.
To stay in touch with our clients and prospective clients. Our ongoing clients receive regular ergonomics progress reports. Our bi-monthly newsletter is published and circulated free of charge to all who wish to stay current on ergonomic matters.
To nurture the growth of our team. Even if you see only one of our ergonomists on-site, our projects are shared amongst the team, and problem solving is a regular part of our biweekly meetings. We learn from each other and you benefit from our collective experiences. Our team approach sets us apart from the competition.
We have provided ergonomics services to well over two hundred clients, many of which are multi-site, ongoing or repeat customers. While most of our work is in south-western Ontario, we have managed projects across Canada, the US, and have even travelled abroad. In a typical month, our ergonomists are actively engaged with 30 different clients. Each ergonomist has several projects and clients ongoing at any given time.
Our collective experience includes: agriculture, airlines, automotive parts and assembly, adhesives, bearings, bottling/breweries, call centers, carbon, cement, community care, custodial, distribution/warehousing, education, foam, food processing/bakeries, foundry, garage/automotive repair, garments/textiles, hardwood flooring, hatchery, health care, high tech/electronics, injection moulding, insulation, laboratory/medical, municipalities, office, parks and recreation, pharmaceuticals, porcelain, poultry and meat processing, printing, public utilities, pulp and paper, retail, road construction, stamping, steel, theater, tobacco processing, transportation, tubing, turbine manufacturing, weld wire, and a variety of other manufacturing industries.
We are not currently recruiting, but resumes are always welcome.
Email Us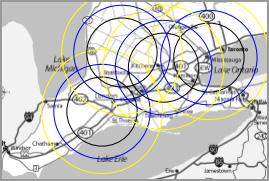 Cambridge, ON
London, ON
Mississauga, ON

Telephone:+1 519 623 7733
E-mail: info@taylordergo.com
Our People
We support the certification of ergonomists in Canada by the Canadian College for the Certification of Professional Ergonomists (CCCPE). All of our team members are currently certified or in the process of achieving certification through CCCPE. Carrie is certified through the Board of Certification in Professional Ergonomics (BCPE; USA), and is also an Registered Kinesiologist. As ergonomists, we take our professional code of ethics seriously.
Meet Sara in an interview here. Sara is the latest addition to our Taylor'd Ergo team. Sara earned her undergraduate degree in Kinesiology from York University, and her Master of Science degree, with a focus on Applied Ergonomics, from Lakehead...

Carrie is our principal ergonomist; she launched Taylor'd Ergonomics in 1995, after working in the field for six years. Carrie holds an undergraduate degree in Human Kinetics, and a Master of Science degree...

Meet Josie in an interview here. Josie joined Taylor'd Ergo in July, 2014, after graduating with an Honours B.Sc in Kinesiology (Co-op). She had already worked under the direction of a Taylor'd ergonomist for two work terms at a poultry processing plant. Josie obtained her  Canadian...